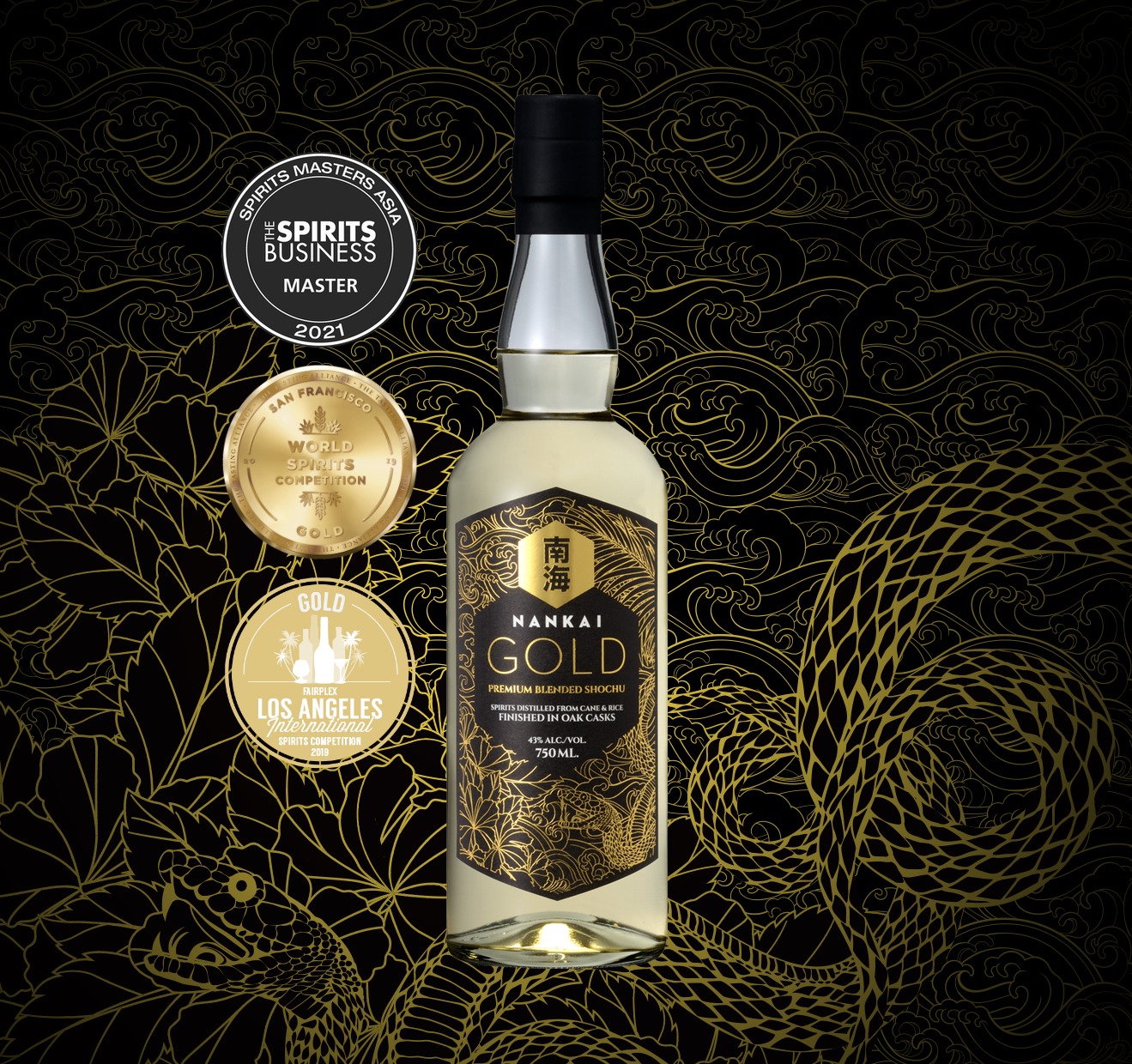 Discover
the Original Japanese
Craft Spirit
Premium Blended Shochu Finished in Oak Casks Exclusively From Amami Island, Japan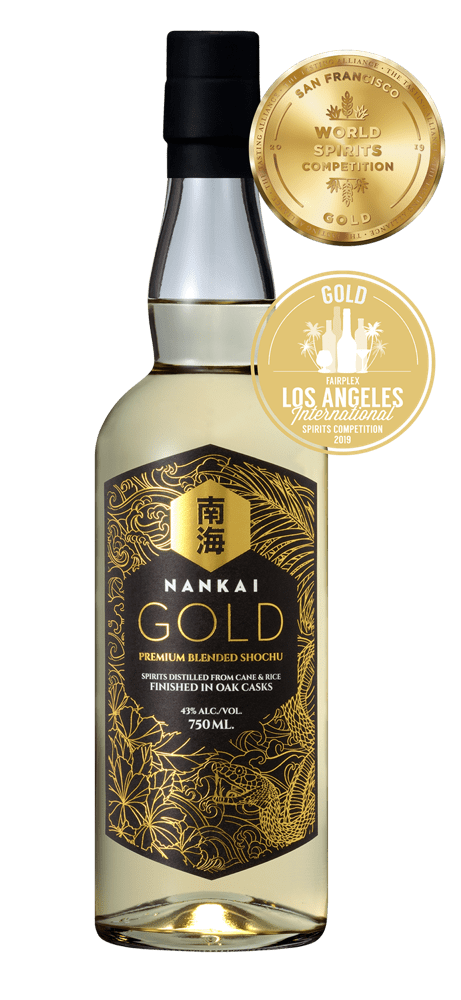 Discover the Original Japanese Craft Spirit
For Fans of
Japanese Whisky & Spirits
An exceptional blend of the finest expressions of matured and cask-aged kokuto, or "black sugar," shochu from our distillery on Amami Island, Japan.
Elegantly smooth and drinkable, Nankai Gold offers remarkable layers of fruit, floral, and malty aromas with gentle notes of raisins, chocolates and honey.
Enjoy this rare and exquisite spirit neat or on the rocks.
Nankai Gold took home the top prize for the shochu category and won the rare and coveted Master Medal.

Read more about it here.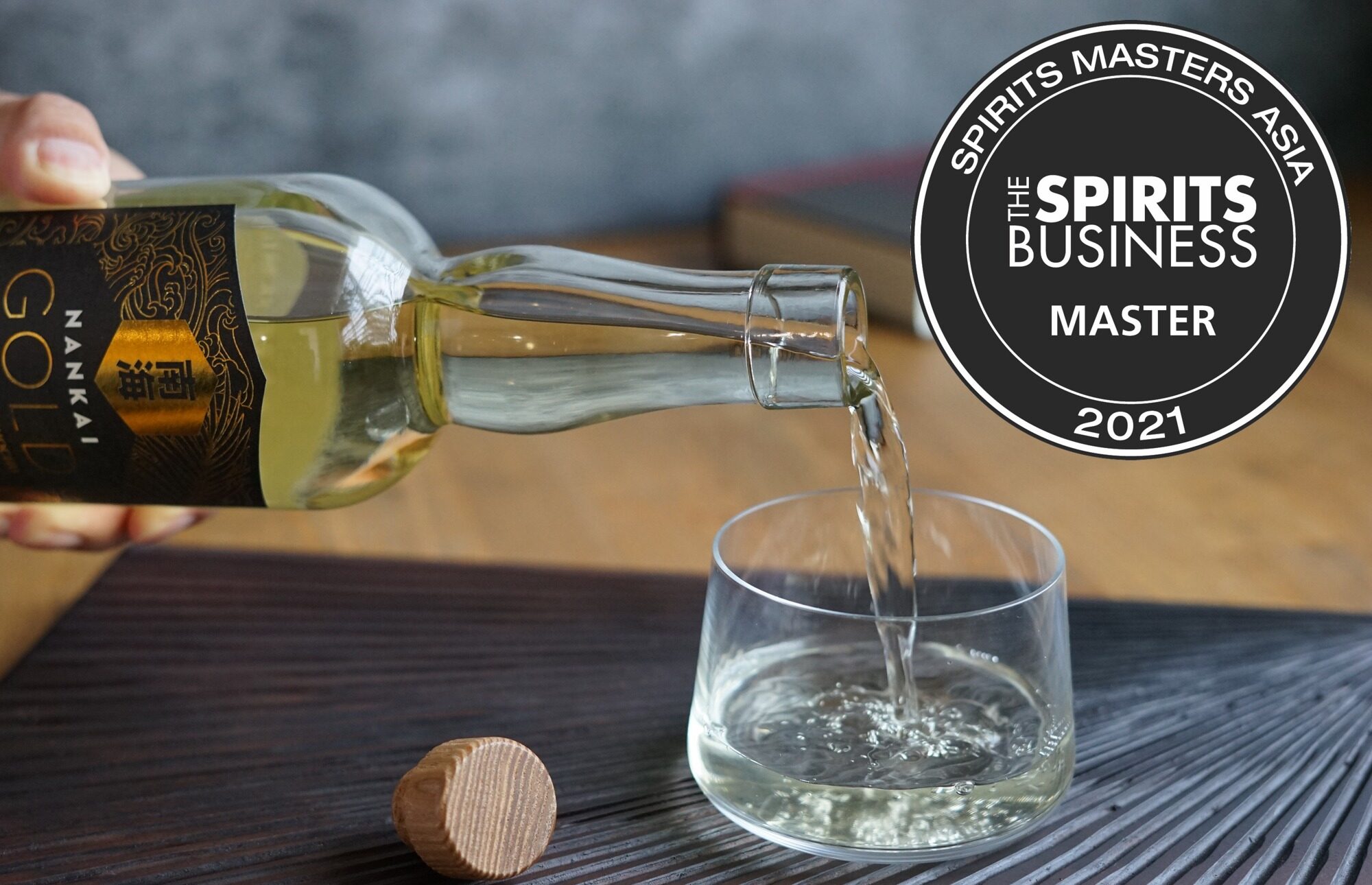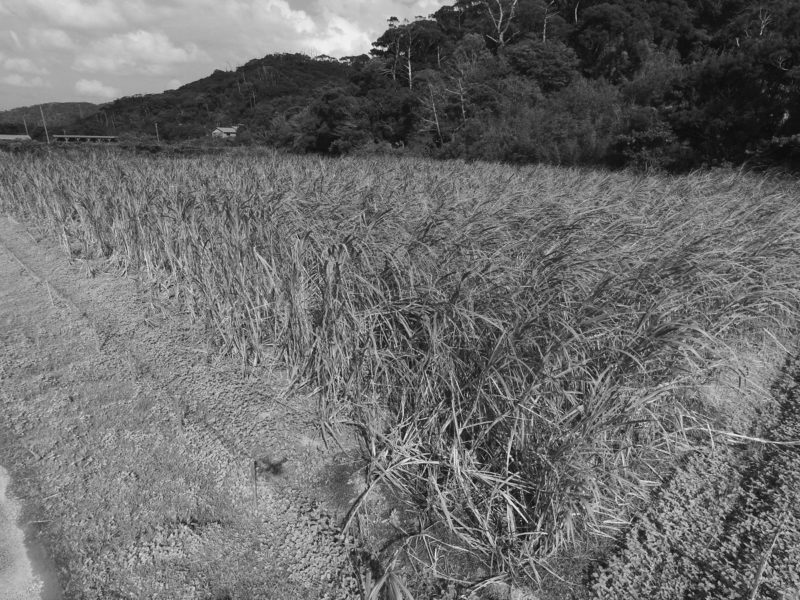 Nankai Gold is a 43% ABV blend of artisan black sugar shochus single-distilled from black sugar (80%) and rice (20%).
It is produced exclusively by our distillery on Amami Island, Japan.
Each shochu in the blend is handcrafted from only four natural ingredients: sugarcane, rice, koji yeast, and water.
A portion of our blend is single-distilled via vacuum distillation to create a smooth and delicious finish.
Vacuum stills lower the boiling point of alcohol by half, resulting in a softer, gentler distillation.
Our artisans masterfully finish our select shochus in American white oak and French Limousin casks. Each shochu is aged up to 5 years before being blended into Nankai Gold.
The result is a unique and complex experience worthy of your attention.
Nankai Gold is a handcrafted, cask-aged shochu, a traditional Japanese distilled spirit.
Unlike whiskey, shochu uniquely uses "koji" in the fermentation process. shochu is also single-distilled to preserve the luscious flavors and aromas of the source grain.
However, if you're a fan of Japanese whiskeys, you will love how the beauty of shochu and whiskey making are elegantly combined into one gorgeous bottle.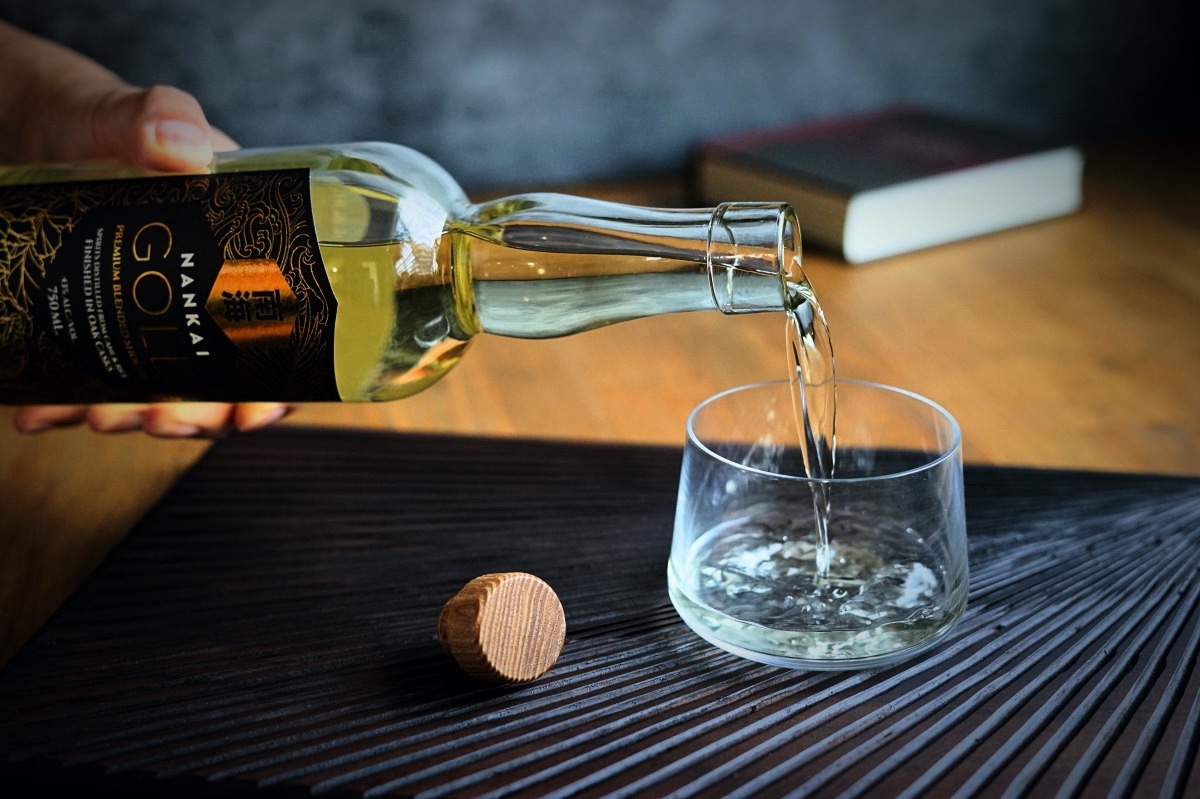 Best enjoyed however you'd like, but we prefer it on the rocks with a single large cube or neat.
We're also a sucker for a good Old-Fashioned or Highball.
Discover what you prefer and go with it.
"It's got this really nice fullness and richness with the aging of it, and I love it. I think it's incredible for Old Fashioneds. It's incredible in cocktails, infusing with mushrooms and other things. It's fantastic. And I can't wait to really showcase it. "
"Even at a higher proof, Nankai Gold is super clean, so it's been really easy for me to nuance stuff with it. What's great about shochu is that I can now finally see the market catching up to how the people, those that really care about what goes into their body and like flavor, want to drink."
"...personally fond of selections from Nankai, a craft producer making a vacuum-distilled liquid off the southwestern coast of Japan. Nankai Gold is an 86-proof ABV blended shochu matured in a combination of American and French oak casks. Its rounded notes will likely resonate with fans of bourbon or Irish whiskey."
GOLD 92 POINTS. Pale amber color, toasty nose, smooth and rich, elegant and spice;
tangy and deep, intense; an exceptionally high-proof shochu.