Daniel Maldonado, Bar Program Manager at the Recess Room in Fountain Valley, CA grew up in the small town of Tepic, Nayarit, Mexico. With dreams of originally becoming a chef, he attended the intense culinary program at Universidad Vizcaya de las Americas, known for its tough Michelin-trained instructors, technical approach to cooking and high drop-out rates. While the program provided Daniel a solid foundation on ingredients and cooking techniques, he unknowingly stumbled upon his true calling when he volunteered to assist a bartender at a school promotional event prepping and serving various dishes and beverages.
Growing up in a small town with no bars and a household that only drank beer and tequila, Daniel Maldonado had never even heard the term "cocktails" until that fateful day. Although out of his element, he was inspired by the novelty and depth of the craft, and impressed with the attention it garnered from the crowd. Daniel's school was the first to provide mixed drinks, and the guests eagerly watched as he combined the various ingredients to come up with delicious, beautifully garnished concoctions. Although the initial plan was to only serve pina coladas, Daniel pressed the bartender to keep teaching him more, and together, they ended up providing nine different cocktails to the guests. "It was the first time I felt like I was doing something that I really loved," Daniel recalls fondly. And creating cocktails "for the love" eventually brought Daniel to California and has kept him on the hunt to discover more for the past eight years.
NANKAI: What is it about your personality that keeps your bartending game sharp?
DANIEL MALDONADO: I've always been naturally curious, and ask myself each day, "What's else is there?" Here in California, you can have sushi one day, wonderful barbecue the next, and Thai food the day after that. But for the first 18 years of my life, I didn't know anything about food or drink outside of Tepic. So when I got into bartending and kept asking "What's next?" it led me to start traveling based on what people were recommending. So I saved money and my first trip was to Puerto Vallarta, where I met Orlando Cano Gomez, who told me that if I was serious about learning about cocktails, I'd need to go to the States, where it all originated.
NANKAI: What has your travels to different bars in the US and Mexico taught you?
DANIEL: From all my travels, I love New York City the most, simply because the bar culture is so ahead of the game compared to the other cities I've been to. Their technique, service, ingredients and culture is so unique and well executed!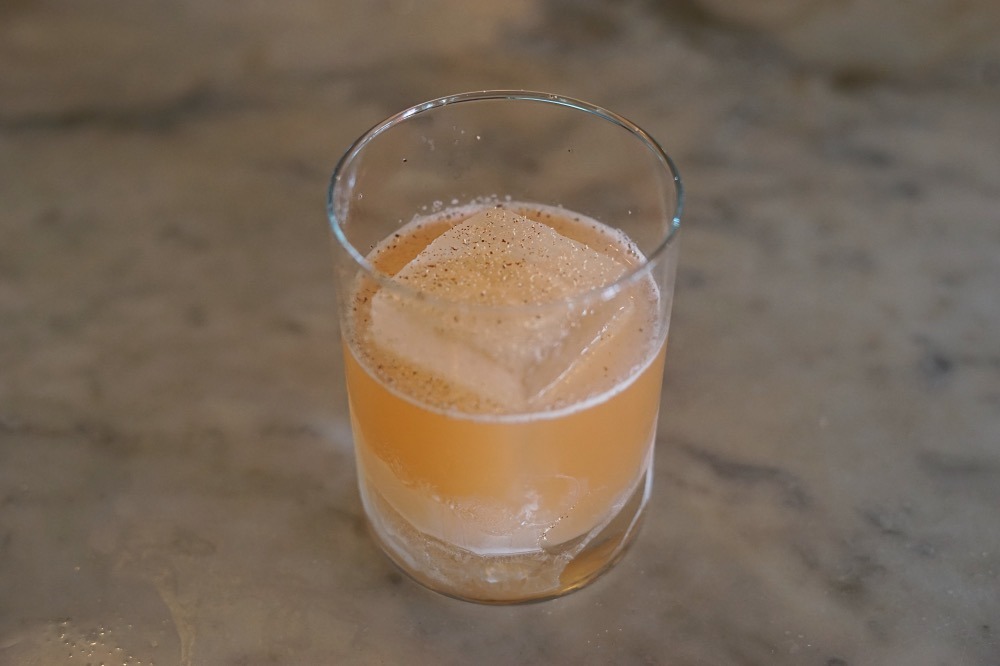 NANKAI: How has working with Nankai Shochu complemented your style of conceiving and creating your cocktails?
DANIEL: What I really love about Nankai Shochu is its approachability and its ability to easily manipulate the flavors of my cocktails. Additionally, I've found that customers these days are not heavy drinkers, so I also like that it is lower ABV, mild on its own, but when mixed with other ingredients it really enhances those other flavors. And that's given us a lot of freedom because you can easily make a spicy cocktail, a bitter one, an aromatic one, or a fizzy one. Not only that, it allows us to create a better experience for our customers because they are able to have a few cocktails over the course of their evening without becoming hammered.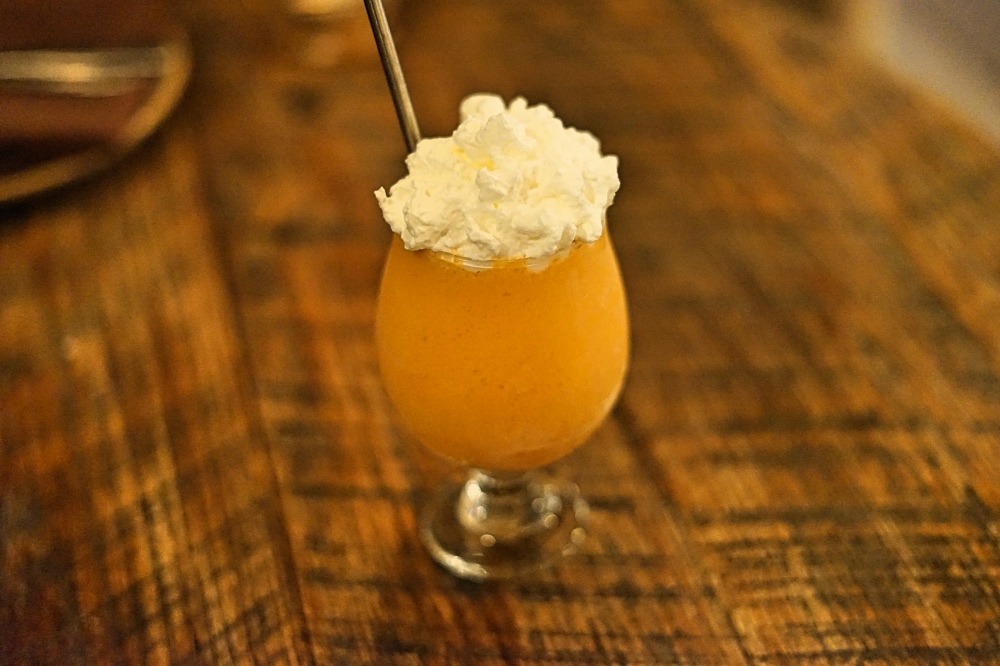 NANKAI: What has the response been to lower-ABV cocktails that are sometimes priced as much, if not more than your higher proof cocktails?
DANIEL: Growing up in a Mexican household, it was common for uncles to compete to outdrink each other and just drink to get hammered. So back in the day, it was all about escaping the daily routine through drinking. With the younger generation, social media affects how they eat and drink. They try to make healthier choices. They watch their calories. They also want to enjoy more dishes but eat the same volume; They want to drink more without getting drunk.

So I feel like shochus are coming into the market at the perfect time, because customers are actually looking for low-ABV cocktail options and asking for less alcohol in their drinks. A lot of menus nowadays even have "mocktails", which five years ago when I first started in this industry, would have had no idea what that was. So in a matter of a few short years, we've gone from customers asking for a "double" to not being embarrassed to ask for something with less alcohol.

And I totally get the concept of using shochu to pairing these lower-ABV cocktails with your meals, and to have more drinks with more smaller dishes without getting too tipsy.
Daniel Maldonado and his recipe for Nankai Milk Tea:
Nankai Milk Tea
Daniel Maldonado, a talented mixologist at Orange County's Recess Room, came up with the Nankai Milk Tea. Complex, stunning, and highly addicting.
Ingredients
2

oz

Nankai Shochu

¼

oz

Lime Juice

¼

oz

Lemon Juice

½

oz

Pineapple Juice

1

tsp

Campari

1.5

oz

Honey Yogurt

4 oz lemon yogurt, 2 oz honey, 1 oz marscapone cheese. Yields 7 oz.

1

pinch

Nutmeg
Instructions
Place all ingredients in a cocktail shaker.

Fine strain into a ceramic cup with ice.

Sprinkle with nutmeg for garnish.
Notes
The recipe calls for Honey Yogurt, which is a mixture of 4 oz lemon yogurt, 2 oz honey, and 1 oz marscapone cheese. It yields 7 oz and will last up to 3 days in a refrigerator.
Nutrition
Serving:
5
oz
|
Calories:
193.3
kcal
|
Carbohydrates:
19.3
g
|
Protein:
2.6
g
|
Sodium:
14.5
mg
|
Sugar:
15.3
g