We at Nankai Shochu experimented over and over again to create our signature Ramen Cocktail. It's easy to sip but with the umami bomb blast expected of a rich ramen broth. Arguably, it takes a smooth, vacuum-distilled kokuto shochu like Nankai Shochu to balance all the ingredients and not overpower the cocktail's intended flavor profile.
Savory cocktails have been our calling card since the first day we launched; our early sales pitches consisted of serving our popular Chili Mango cocktails along with our untouchable Umami Picklebacks (which we plan to release to market one day). We love all things savory because Nankai Shochu is distilled from kokuto, a pure, unrefined style of sugar, known for enhancing umami flavors. In fact, Japanese chefs often use kokuto in recipes to amplify sauces and stews.
What's in a Nankai Ramen Cocktail?
The base spirit is, of course, Nankai Shochu, which is perfect for this because it is a kokuto-based shochu, and it is vacuum-distilled. Vacuum distillation is a relatively modern method if distilling that uses low pressure and heat to create a vacuum in the pot still, thereby lowering the necessary temperature for distilling alcohol. It also creates a lighter, cleaner tasting spirit and can serve as a wonderful base for cocktails.
The key ingredient for making it taste like ramen lies in the dashi, or broth. We make a simple bonito and shiitake mushroom broth. However, we cheat with a little boost from Shiro Dashi, which is a Japanese broth concentrate. The rayu chili oil adds the heat. In addition, the green onions and yuzu provide the aromatics and acid, while the simple syrup balances the sodium levels.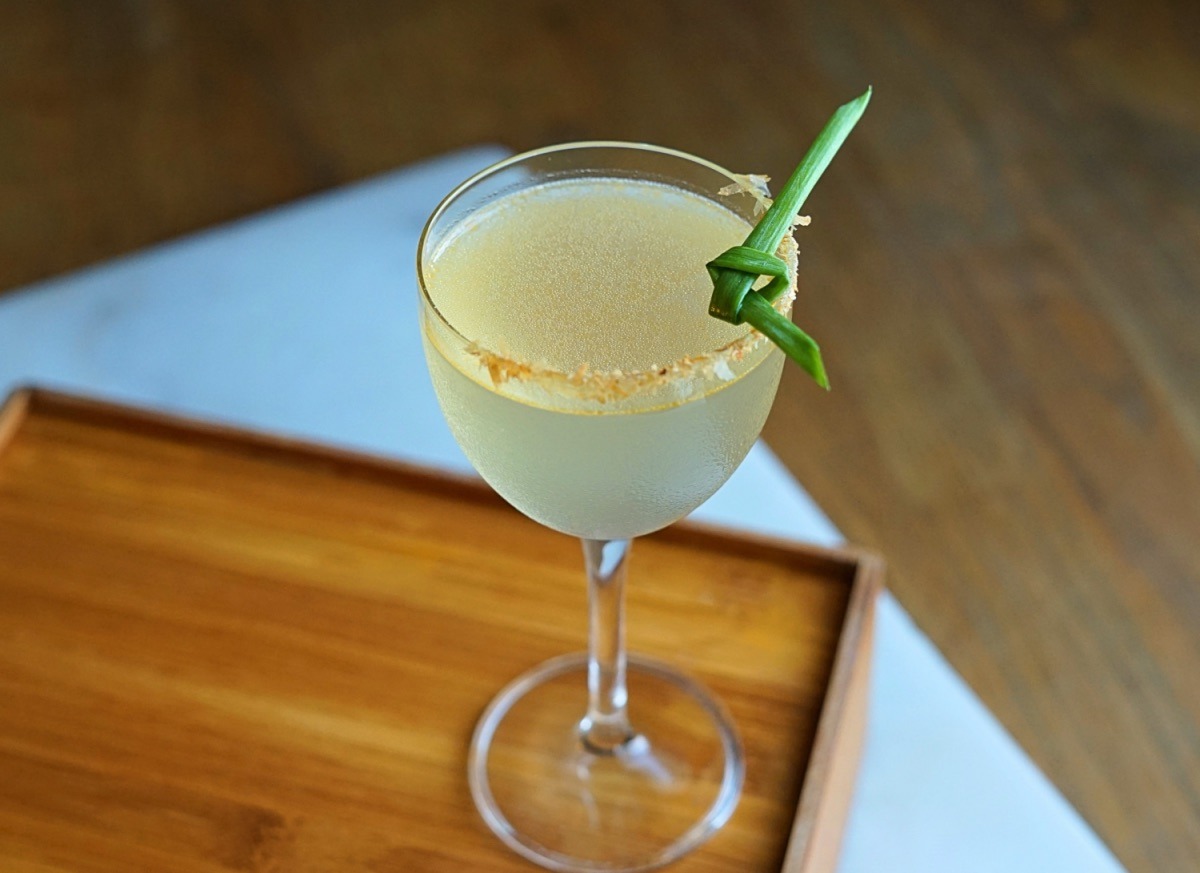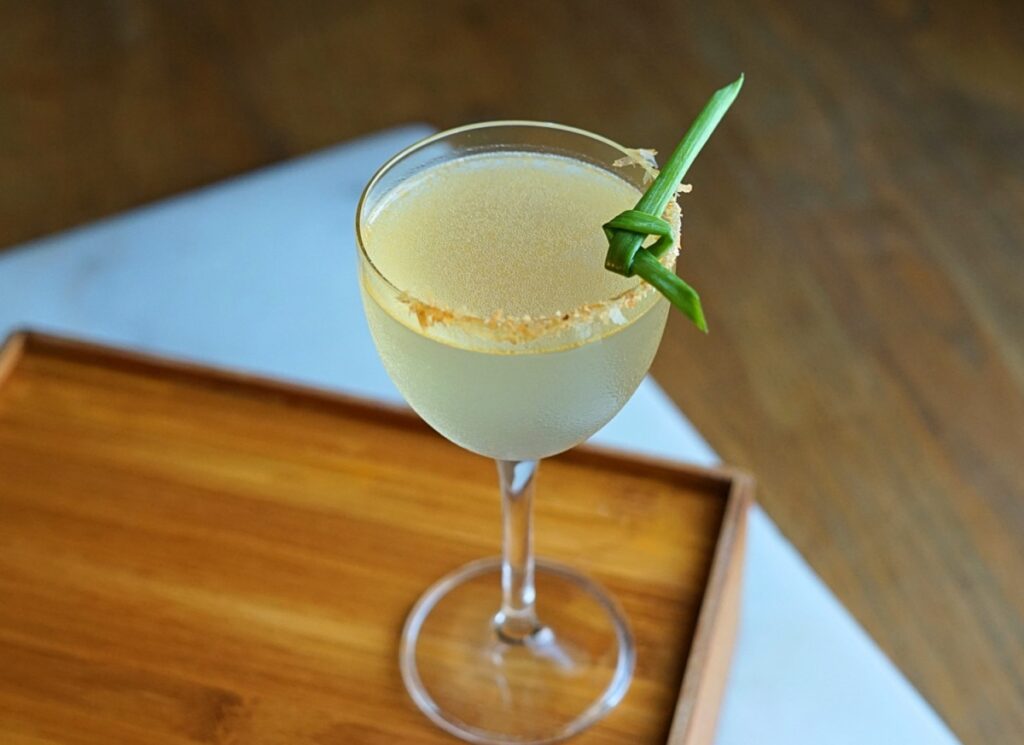 Wait, what? A Ramen Cocktail?!
We created the Ramen Cocktail with the initial goal of making a cocktail using green onions. We held a cocktail pop-up at Killer Noodle in West Los Angeles, and the manager was from a region in Japan somewhat known for high quality green onions. After testing many different combinations of flavors, we decided to hone in on what green onions usually accompany. Ultimately, the final iteration was an umami-rich cocktail that reminded us strongly of a yuzu shio ramen.
Where to Find Nankai Shochu
If you're interested in making this cocktail and would like help buying the components, check these handy links:
Nankai Ramen Cocktail
Marrying two of our favorite things, we have created a shochu cocktail that tastes like Yuzu Shio Ramen. Strong notes of umami, citrus, and chili oil round out this incredibly sippable cocktail.
Ingredients
Dashi Broth
1

cup

Water

1

packet

Dashi Packet

Prepacked teabags used to make Japanese dashi broth.

1

tsp

Sea Salt
Instructions
Dashi Broth
Steep dashi packet in salted water in a small pot.

1 packet Dashi Packet,

1 tsp Sea Salt

Simmer for 15 minutes, careful not to bring to boil.
Ramen Cocktail
Combine ingredients in a cocktail shaker with ice.

3 oz Nankai Shochu,

1.5 oz Dashi Broth,

1 oz Chopped Green Onions,

0.25 oz Simple Syrup,

1 dash Shiro Dashi,

1-3 dashes Yuzu Juice,

1 dash Chili Oil

Shake vigorously to chill and mix.

Strain into cocktail glass and garnish with knotted green onion.
Nutrition
Serving:
5
oz
|
Calories:
134
kcal
|
Carbohydrates:
4
g
|
Sodium:
290
mg
|
Sugar:
4
g