French 75 Type J
A Japanese version of the classic champagne cocktail, the French 75. With vacuum-distilled kokuto shochu instead of gin, it's even more delicious and refreshing than the original. As a plus, beer and wine licensed restaurants can serve this version in CA and NY.
Ingredients
1

oz

Nankai Shochu

0.5

oz

Simple Syrup

0.5

oz

Fresh Lemon Juice

3

oz

Champagne or Prosecco
Instructions
Combine Nankai, simple syrup, and lemon juice in a shaker with ice.

Shake until well-chilled.

Strain into a champagne flute or coupe.

Garnish with lemon peel and serve.
Nutrition
Serving:
5
oz
|
Calories:
151
kcal
|
Carbohydrates:
10
g
|
Sugar:
9.5
g
The French 75 is a classic cocktail that remains ever popular. Named after the 75mm gun used by the French in World War One, the drink is not as dangerous as it sounds. In fact, most Sunday brunch will feature the slightly boozier French 75 alongside mimosas as a staple on their cocktail menu. The Nankai version adds a Japanese twist by using vacuum-distilled kokuto shochu instead of gin. And it is a revelation.
Like many classic cocktails, the origins of this effervescent sipper are uncertain. Gin and champagne were popular combinations in the 20s and 30s, making it difficult to pinpoint a true creator. However, while the recipe first appeared in a 1927 humor book, the Savoy Cocktail Book was the first to call it a "French 75" in 1930.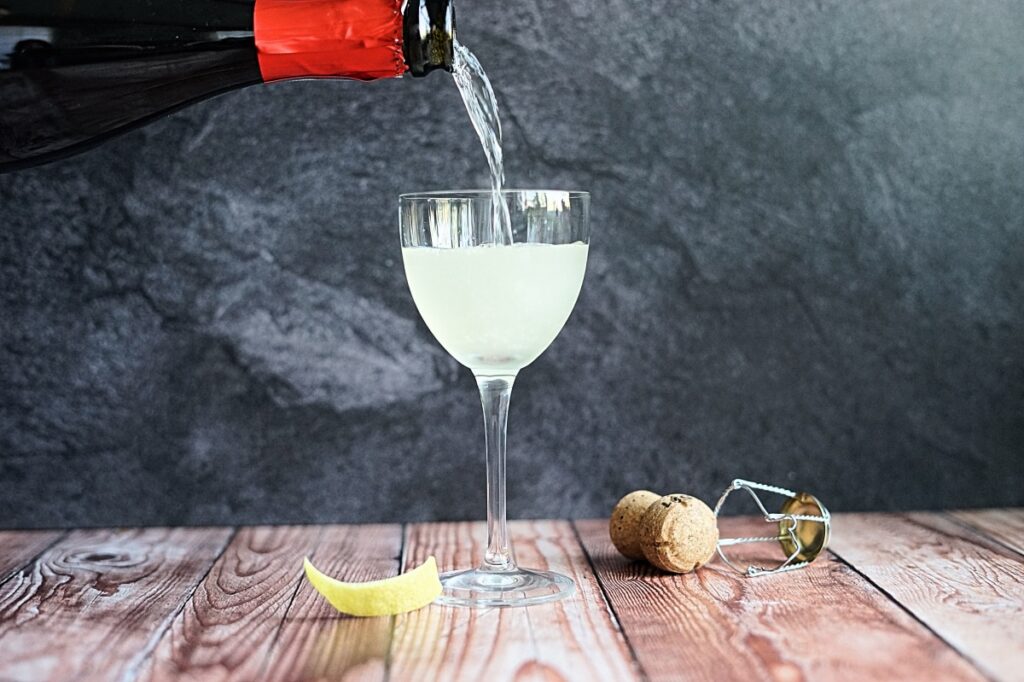 Interestingly, cognac was also a popular companion to champagne and may have been the original base spirit. And it is this possibility that inspired our version. The French 75 Type J (for Japanese) uses Nankai Shochu, a vacuum-distilled black sugar shochu instead of gin. The result is a crisp and fruitier cocktail to enjoy with your Croque Madame. Nankai is also an outstanding candidate instead of gin for two reasons. One, it is of slightly lower ABV, perfect for a long brunch. Secondly, Nankai enhances umami flavors and thus makes for a better food pairing spirit than gin.
To find Nankai Shochu and a local restaurant serving the French 75, click on our store finder.
For more bubbly cocktails perfect for brunch, try these recipes: